Hello friends ❤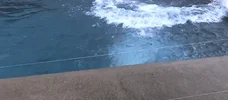 The summer has come and gone, we are staring down the cold months and I felt it was time to finally catch back up.
I clearly have not kept up here and I apologize. Any comments that I may have missed, know I that I am sorry and & still love you! Also….thank you for sticking with me.

I hope everyone is doing well and had a wonderful summer of adventure or heck just making it through is a win! Speaking of…
This time of the year is always hard. I can feel it creepin' in – one moment I am loving the fall colors and then BAM – hello added seasonal depression… it is like a brick to the face. One that you watched coming (because you know that it is)…full speed at you and just let it happen.
This summer – I have let a few things go to the wayside. Yup, more than just the blog…
I have not volunteered for the crisis line in a long while 😦
I have not really cooked much, so I am eating less than nutritional meals but hey, at least I am eating!? #smallvictories
Self care has become more of a survival mode when I make the time. I have put others/their needs before my own a great deal…but I am slowly standing my ground and creating boundaries
Therapy turned into only wind therapy (motorcycling), as I cancelled some appointments but I am getting back on track there as well. In fact I will be seeing her within a month – yayyy!
I am sure there many other things that are not coming to mind but lets move on to the things that I HAVE done…
Put over 1k miles on my motorcycle & met some new friends while doing so
Adhered to my prescribed medication (mostly)
Survived pseudo-menopause (almost). I will officially be coming off Orilissa in February for my endometriosis. It has helped over all, but I still struggle. The side effects have been rather dreadful as well.

However

, I will take less pain days and hopefully when I transition off, I will be okay. I am mildly concerned about this…and by mildly, I mean very. I do not want to have another surgery 😦
I have donated to more charities and attended more events than my normal. These mostly opened up to me through the motorcycle world (weird right?)
My cholesterol is at  its lowest in YEARS
Kept me and the pups alive HAHA jk but some days with the pain and depression/anxiety… some days have been very hard
But here I stand…pr sit honestly… more preferably nap 😉
How is everyone doing? Did you accomplish something big? Make it to work on time? Crushing this life thing!? Also feeling the SAD settling in? LET ME KNOW!
Until next time ❤
Kat