Hello blogosphere! I hope you are doing well and that your coffee is extra strong this Monday morning <3. I just wanted to drop by and let you know that I am still here and a little update of course.
This weekend, fall really came through. I had to turn on my heater – gasp! We went from almost 90 degrees to 50? OVERNIGHT.  Needless to say, I embraced my blanket-rito and watched Halloween baking shows…occasionally would grab some food and water! Ok, my Ohio rant is over! BUT… I do want to note that I do enjoy fall…just I would like to welcome it in a progression haha.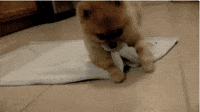 Over the past few weeks, my mental state has been what I will call…. bat shit crazy err erratic. I have stayed on top of my meds, no alcohol and yet I have had some serious episodes of paranoia, insecurity and shutting down.
In fact, I still feel dead inside.
Navigating life when you feel this way – takes incredible strength. Especially when you are stubborn like myself and do not really share my turmoil as it is happening. I want to find the reason of why this is/had happened and I really cannot pin point the cause. Which probably means it is a collection of things.
I just do not feel good enough… Even though I know I am a good person deep down.
I have had a few things bounce around in my head lately and maybe you can share your own thoughts here:
What does it take to be a good human?
What does it take to be a good significant other?
How do you handle social media in your relationships? This can include significant other, friends and family!
What is the best age?
How do you fight insecurity or is this not an issue for you?
Have you ever been sexually assaulted and if you told someone, did they believe you? (post on this to follow soon)
Are you close with your family?
What has been your favorite gift from the holidays?
Do you have endometriosis or reproductive concerns that has impacted your relationship and how do you deal?
As you can see, my thoughts are a bit all over the place! So please feel free to add your comments or even your own thoughts that have been looming in your mind as well.
I hope you all have a fantastic day ❤
Until next time,
Kat