Hello friends!!

I hope you all are doing well and that sun is shining down on you this fabulous Monday :).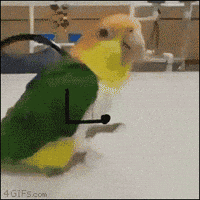 So….it turns out, I have blogging for a year (thank you WordPress for reminding me). I started to think back to why I started my blog and how things have changed etc.
Ah, reminiscing.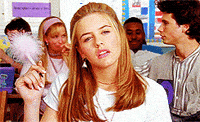 I started this as a form of therapy for myself. I have met SO many others who share the same struggle or can relate in some way and that is a great feeling. Many times, mental health struggles go hand-in-hand with self worth issues and feelings of loneliness, so my friends – thank you for keeping me company and feeling less alone over the year.
Additionally,  I finally pulled the trigger if you will because I had a lot of shit inside. Yes, feelings, fears, worries, shame, heartbreak, anger and a whole lotta confusion. Soo with all that inside my head, heart and soul….and also to prevent myself from exploding…or imploding, whichever, this blog was born and did those feelings ever fly out 🙂 .  I have shared a lot of my relationship history with all of you (sorry!), being the once fiancé  that I was and now the occasionally confused girlfriend in 2018. Thank you for all your support for every entry that related to fuckboy or Caterpillar lol. I love and appreciate you for hanging in there with me!
Mental health care- whew. Since this was a big concern for me and well – hey I lost and gained a therapist within this time frame, you got a peek inside that life of mine as well. Many of you also go to therapy and helped encourage me to keep looking for a new one, when I honestly did not want to. Much like I did not want to get out of bed for a good chunk of last year. You would think that after all I went through the previous year, I would not have these challenges…but I did. That was very frustrating and still is something that I am working on. I even have therapy this Wednesday….yaaaayy! Also reading your comments and stories have always been a kick of encouragement, so thank you again blogging friends.
Depression, you are one ruthless bitch.
Anyway! You also were with me during some highs, my love for picture taking, the occasional poem or prompt, crisis counseling, happy days and my clear obsession with saving…ALL of the dogs. The blogging community is a strong one and I am happy to be apart of it.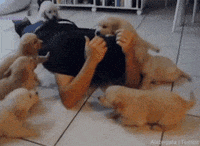 NOW, today my views/likes/follows are down but I do not blog nearly as much as I did in the beginning. So, that is to be expected – I have also seen some recent posts of others having the same thing. BUT we are in this for many reasons and that is not one of them right? It is just part of the game.
My goals for the next blogging year: 
Obviously get back on that schedule I keep talking about…
Try more prompts
Get back to being more involved with all my friends here – sorry for falling away from you all. I love and miss you…. come here, let me virtual HUG YOU!
I will try with every fiber of my being to NOT mention Brandon/fuckboy… going forward lol
I also want to shoot more pictures
Follow the mental health theme but more in depth.
–> I also would like to hear of any advice from the senior bloggers if you will or if you have any tips or suggestions on content. Please let me know. Here is to another year my friends!I look forward to sharing it with you! <–
Until next time, take care of yourselves!
xoxo ❤