Hello my friends! You probably forgot who I am, that is okay – I did too :).
I hope you all had a wonderful holiday and perhaps you are still taking time off to enjoy it! As you should, you deserve it! My holiday was very low key – my Christmas was breakfast at my fathers, there was mention of the Foul Fowl (rip) but I was back home in no time. I spent the rest of the day living off warm spinach dip, buckeyes and pork. Basically, I cooked more in one day, than I have in a month hahaha. The buckeye process turned into a beer drinking/buckeye making ordeal towards the end… Ahhh life is good.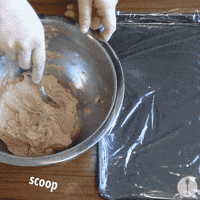 Guys, its almost 2018. I am not sure where this year went, as I am saying more as I get older. Blast you elders that spoke those lines to me as a younger, naive gal! So as usual, I reflected on this while you know, my furnace was being worked on, because you know – why wouldn't my furnace act up when its like 17 degrees outside? This is my life ladies and gents and also my Christmas present from said house…. still not over that but happy to report that I have consistent and warm air now *crossing fingers*
ANYWAY back to 2017 – I am proud of a few things for this year:
Friends

– who have been there for me no matter what (it has been a rough 2 years?) – especially lookin' at you Honeydukes & of course ALL of my blog friends too ❤

Blog

– I started this blog in February, so almost a year now – w.t.f. While My views and posts have gone down, this is something that I am still very proud of and hope to get it back into high gear after the new year!

Home

– still a homeowner, I kept my shit together another year as a single dog mom homeowner – YES!

Strength

– while I am still working on this one, I am definetly stronger than I was before – I am a WOMAN HEAR ME ROAR!

Crisis Counseling

–  This I am so proud of and I could not have done it without the help of my close friends and their references. They took me in, trained me and now I am a baby chick if you will – trying to help younger people. My heart does break for these little souls but I will be strong for the both of us. It truly makes me happy.

Mental Case

– well, I had a long depression spell and I am still currently climbing out of it. I lost my therapist of 2 years, gained a new one and still in that weird "get to know you" phase. It's hard to explain. However, she has helped me feel more awake and alive with the med adjustment – so that is something I am grateful as well..I am still here too!

Matters of the Heart

– roller coaster, that is legit the best way to sum it up. However, I know my limits as a person and I will stand my ground when needed and that is something that I don't think I would or could have done in previous years. So, growing :). Baby steps but, I am getting there.
So, I made it out alive…so far – there are few days left! Please share your thoughts on this past year. What stands out to you!? Do tell PLEASE!
Until next time,
Kat