Hello friends!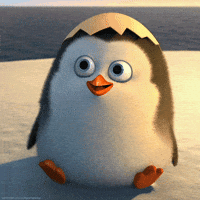 Well, my sinuses are angry and I have been under the weather. I blame the Ohio weather 😊. I hope you all are doing well!
Let's see where shall I begin…
Crisis line – I had my first shift as a Crisis Counselor so I have officially completed training, I even have a PDF certificate to say so haha. I'm not going to lie, it was tough. First of all, I'm anxious by nature and second of all, my first texter was someone who self harmed. I wanted to do my best, but new to the software, new to this whole thing and eventually, they stopped responding. I just hope they are okay. Of course, I have been trained but still – it was hard. Also, this can happen for numerous reasons – so I am trying not to think of the worst!I will say that my shift got easier, the next texter that I received was someone who was struggling with anxiety – I GOT YOU! So that one flowed a little easier as it was not as intimating. At the end of the convo, she thanked me and stated that she felt better – not 100% but better with her new resources and steps. So, whew! I made it and ended on a good note.Since then, I have been making cheat sheets to help me become the most efficient counselor there is. I also love this organization so much that I wanted to share our recent article in the New York Times – so please if you could take a minute to see what we are all about there and check out some of our videos, I think it provides great information – for everyone.
https://static01.nyt.com/video/players/offsite/index.html?videoId=100000005178504
---
Other that, life has been going by quickly. Christmas is right around the corner and I am not ready. Even though, I have only a few people that I care about to give to haha. I am such a list minute person. Ooops.How about you, how is your Christmas planning going? Do you have any favorite traditions to share?Until next time!Kat