Hello friends!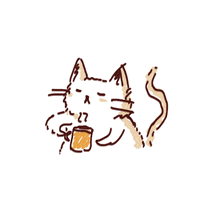 I hope your Halloween was fabulous and filled with tasty/spooky treats! Now, November is here? That means more potential family time is on the horizon – brace yourselves haha.
Here is an update on all things me:
Health

Psychiatrist

Good news all, I finally saw my new therapist this past Monday. I know the first appointment is terrifying and not too extensive but over all  for the first impression…I like her. She listened well, especially about my more recent depression symptoms. Guys, I could sleep all day – not even kidding. Get up to grab a snack, restroom and back to bed. Motivation? non-existent. Wanting to do anything? Even the things I love – nah. Sex drive – HA! Eat? eh sometimes… then over eat when I did & I lost count of how many times I was late to work because of all the above. So you know, the typical feelings of that black hole trying to suck you in…and it did. The lag between therapists really did not help this. So, she ordered some blood work and adjusted my meds as I fully expected since my current dosage was not working anymore. We upped my Zoloft for evenings and she added this new med called – Wellbutrin. Which… seems to be going well outside of the side effects (hate this part). It is only day 2 and while my stomach is raging with pains from the meds, I feel my energy is a bit higher already.
So here is to a quick med adjustment and hopefully this one wont "ghost" me after we start getting into a routine. 

It ain't easy being wheezy

So I briefly mentioned that I had a bit of a breathing problem (asthma/allergic attack) last week. I am happy to report that I am entirely off my inhaler now but I have a follow up appointment this Saturday and lab work 😦 I hope everything turns out well.

Halloween

This is the first year that I did absolutely NOTHING for Halloween. It is my fave time of the year….and I did not even put up one decoration. I purchased a pumpkin and that is it. I peered through the window last night while the little princesses, ghouls, heroes and fictional characters roamed my streets in search of sweets but there was no stop at my home – ugh. I made a vow to crush it next year though! If I am not Lady Gaga/Edward Scissorhands status next year, someone please shake me.
Did you do anything fun!? Did you dress up!? Please let me live vicariously through you :).

Crisis Counselor Training!

I am SO excited to share that I started my Crisis Counselor Training Monday as well (Monday was a big mental health day) and I am so pumped. I feel like I have so much to learn on proper ways to approach people etc. but I know I can do it and soon enough, I will be helping others during crisis! YES!

Snow

. 

I just need you to know, it snowed here already – not a lot by any means but I have seen flakes and that is not okay. End of story 😉
Sorry for the quick update and for being behind on my comments, I will be getting back to you asap! ❤ Love you all!
-Kat