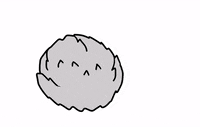 Happy Friday!
So yesterday…was one of those days where getting out of bed just was not an option. I found this article on The Mighty that seemed to really explain those days, especially to those who may not understand.  I have pasted the article below with its link – enjoy!!
---
I got the idea to write this letter while lying in bed feeling pretty down on myself. This is for all of you who are like me, stuck in bed and feeling down and not wanting to move an inch out from under the covers.
This may not be what you think you'd read when your brain has got you down, but I think it will help.
There are a lot of things I'm not going to say in this, even though some people think I should.
The first thing I'm not going to say is "get out of bed."
Here we are, unshowered and a little hungry. Our bodies are comfortable, but our minds are racing with negative thoughts keeping us awake while our heads sink into pillows. Some people think I should tell you to get up and shower and go out to get something to eat, but I'm not going to. Maybe I'll say to move just to grab some cold pizza and take it back to bed. Maybe I'll say skip a shower today.
We are safe here in bed.
We are comfortable here in bed.
Maybe I'll say we shouldn't stay in bed forever, but for now, staying in bed is OK. Being safe and comfortable is OK, and we'll leave when we're ready.
I'm not going to remind any of you there are responsibilities waiting outside your room. You already know that. It's part of the reason you're in bed in the first place; it all suddenly became too much, so you retreated for a break from the adult world, and that's OK. Adulting is hard, and though we can't quit, we can allow ourselves to take breaks every once in awhile. Our responsibilities will be waiting for us when we're ready to get out of bed and go at them. And when we do, we'll be rested and ready.
I'm not going to berate you for ditching your friends for your down comforter and heated mattress pad. If they're truly your friends, they'll understand why you're in bed. If they're truly your friends, they'll offer to get in next to you and be your company as you binge watch Netflix as a distraction.
There's no shame in cancelling plans because your body doesn't feel well. The same goes for your mind and soul. When one part of us doesn't feel well, it's hard to get all of us out of bed.
So we aren't getting out of bed today, and that's OK. We're ignoring our responsibilities just for today, and that's OK. We're cancelling our plans for today, and that's OK.
We're not getting out of bed today, but we will try to tomorrow.
We just need today to rest and recuperate and prepare. We've taken a mental health day, a sick day, and that's OK. We deserve a break from the battle we fight every day against our depression, especially when that depression is weighing heavy on us.
Our shoulders and souls are tired, and that's why we're in bed today.
Tomorrow is a new day, and after our sick day, we will be ready to try again.
But for today, we'll stay in bed, and that's OK.
via Love Letter for When You Can't Get Out of Bed | The Mighty
---
If you or someone you know needs help, see our suicide prevention resources.
If you need support right now, call the Suicide Prevention Lifeline at 1-800-273-8255.

---
Have you ever dealt with this feeling? Do you think this article hits it right on the head as well? I hope everyone is doing well and I hope that you have a great weekend! Do you have any plans?
I do not have any plans except for resting and hoping watching the fabulous Columbus Blue Jackets opening game 🙂 hello hockey season <3.
Talk to you soon! ❤
Kat