Hi Friends!
Lets do an update shall we!?
Crisis Counselor Training Bound!

That is right! I have been feeling rather blah here lately and I wanted to give back to the world in some way. So I began my search…which was very easy thanks to volunteermatch.com. So down the rabbit hole I went, creating my profile and began filtering out the postings. You see, I wanted something meaningful, but not too dedicated as I am kind of in a weird spot, looking for a new therapist and dealing with some more depression symptoms as of late. Then, there she was! A virtual posting for Crisis Counselors – YESSSSSS. 
So then I began digging into this company, are they actually a good entity and how did other volunteers rate them!? I needed to know! Everything checked out and I am proud to say that my application was accepted!
Some may say, how can someone who is still struggling a bit help others? Well I feel it actually puts me at an advantage. I can be emphatic as I have been there, in those darkest day to the lighter. I am just so excited to help and my training starts at the end of the month! YESS!!! Shout out to my references 🙂 Yoda best!


Sharing my story…yikes!

I was asked to complete an interview in hopes to be selected to be an "inspirational story." I have to admit, I was a little nervous this go…I am not sure why…perhaps its that whole vulnerability thing creeping up on me? Anyway, if I get selected – I will make sure to share the good news! If I don't… you will never hear about it again…because I cannot handle failure lol.
But on a real note, sharing your experiences really can help others, if you are in a spot to do so and of course, have not done so already – I encourage you to do so. It may be uncomfortable, there is no denying that but it is rewarding in the long run <3.

Keeping it together…kinda

I am still on the hunt for a therapist. I cannot tell you how discouraging and exhausting this has become. I have reached out to several places and they either: 1. Do not follow up, 2. Are not accepting patients despite their website
3. Not in my insurance network and will require a reimbursement route that I just do not want to deal with. Throwing 100-200 bucks upfront, to go through the reimbursement process…to get that back weeks later? I am not interested.

Why can't you guys just make this easier?

Basically, I am over it. People who need this kind of treatment should not have to go through all this… calling, emailing, faxing, referrals etc numerous times to just be let down. Mustering up the energy to do it once is hard enough, let alone several times. If I felt that I did not need a med adjustment, I would take a break but it is not in the cards for me and I have to keep pushing through. UGH. Rant over.

October is here! Obviously…

But this is my fave time of the year, I need some suggestions on some spooky movies or tv shows! I have Netflix and Hulu – please tell me all the good things!!!!! ❤
I think that is it today, a quick little update with good and some blah news haha. Anyway, I hope you are taking care of yourselves and would love to hear how you are! Leave a comment!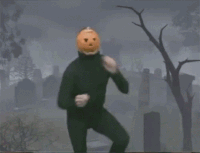 ❤
Kat
Instagram | Pinterest | Bloglovin' | Email & Google Hangouts