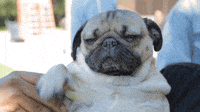 Welcome to my rather erratic blog, I am so glad that you are here!!
First, thank you for stopping by my little corner of the interwebs 😁. If this is your first time here, I hope you can find something that you enjoy and I encourage you to drop a comment (or use my contact form) to introduce yourself! I would love to meet you and know what brought you to my little rabbit hole! ❤️
Secondly, for my loyal readers, you know I appreciate all your love and words of wisdom though out the days – you are truly great friends!
Finally, if you are in the social world – please check out my pages below and follow! It is always lovely to put photos to names!
Instagram | Pinterest | Bloglovin'
OR if you prefer, you are more than welcome to contact me on Google Hangouts or email at: diaryofthemadkatter@gmail.com 🙂 I look forward to hearing from you!
Love,
Kat🐇